Common Things Roofing Contractors Address During an Inspection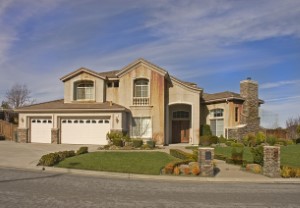 As a North Carolina homeowner, it is difficult to know what is involved with a roof inspection. Truth is, you don't really need to know since that is something that is best handled by an industry expert.
However, since your roof is the most important aspect of your house, it is a good idea to know some of the basics that should be covered during your inspection. Just don't take that as advice that you should try to execute a roof inspection in the form of a DIY project!
Attic Ventilation – During an inspection, your roofing contractor should measure and calculate for proper ventilation. Even if your home passed the initial inspection, an industry expert may still suggest that you have additional ventilation in order to make your home for efficient.
Shingle Granules – Your shingles may still be in place but are they intact? Shingles showing this level of wear may be an indication that it is time for roof replacement.
Gutters & Downspouts – Your gutter system is an important part of your roof and helps protect the very structural integrity of your house. Blockages or damages can cause serious problems for this system, and you may never even realize there is an existing issue.
Flashing – Flashing is used in various places wherever the concern for moisture penetration exists. If flashing is damaged or missing in the places it needs to be, water can gain access and result in the development of mold and rot.
Soft Spots – Obviously, the roof is not a place you want to find soft spots indicating rot. Without a thorough inspection though, you may not know one exists until it becomes a hols requiring emergency repairs or replacement.
Insulation – This is required to help keep heat from escaping through your roof. The right amount of insulation is what maintains the energy-efficiency of your households, and it has to also remain dry and intact.
Filing a Claim in North Carolina?
If you are in need of roof replacement as part of an insurance claim, call The Roof Maker, Inc. today. Even if you merely suspect you may have damage relating to a storm or similar circumstances, contact us to help you through each step of the process.
Call in the Experts
The Roof Maker, Inc. is the only name that you need to know when it comes to roof inspections or any other type of roof work for that matter. Our job is to help you get the best performance from your roofing, as well as to maximize the longevity.
However, our goal is to provide you with service in a manner that ensures your total satisfaction. Contact our team today and get on a regular inspection schedule.
If you are looking for a Roofing Professional then please call 910-845-2255 or complete our