Your Southport Roofing Experts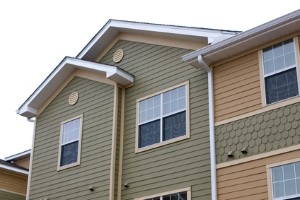 One of the responsibilities that comes with being a Southport homeowner is finding the right roofing company. You are going to need this type of industry expert throughout the course of your time as a homeowner.
Locals here know that means calling on the experts here at The Roof Maker, Inc. because we are dedicated to the overall customer experience. So the next time you need to locate a professional Southport roofer, call us to get the job done.
Addressing Your Roofing Service Needs
We take care of a variety of essential services, including various types of roofing systems in Southport. This includes options like roof shingles, as well as several other types of materials.
Shingles are still the most commonly used, for both residential and commercial application, and here are a few reasons why:
– Shingles are available in a wide assortment of colors and looks so you don't have to consider yourself settling when it comes to this type of roofing.
– For the upfront financial investment, you get a good return for performance and longevity. Although other types of roofing systems may last longer than the expected 12-20 years you get from asphalt, they also cost a great deal more.
– Shingles are relatively easy to maintain and even replace when one or more goes missing or gets damaged. By easy, we also mean fairly inexpensive to upkeep, as well.
If you would like to find out more all you have to do is give our experts a call. Whether it is your Southport home or business, we want you to make the right choice for your roofing.
This includes picking the right pros to handle the important work that goes into it. Don't settle for less than the best when it comes to the material or workmanship that goes into the most important component of your home.
If you are looking for a Roofing Professional then please call 910-845-2255 or complete our