Superior Roofing Contractor Services in Shallotte, NC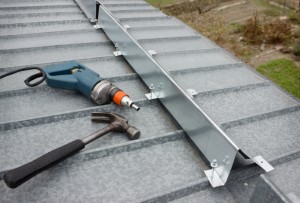 Shallotte home and business owners all agree when it comes to finding the right roofing contractor. That's because The Roof Maker, Inc. is dedicated to providing exceptional workmanship and results to each customer we work with.
We are proud to serve Shallotte and surrounding areas and promise to always maintain our track record of 100% customer satisfaction. Our commitment to using the finest materials and skilled craftsmanship is how we have been able to earn and maintain our impeccable reputation.
Roofing Services We Offer
It's not just about the type of work we do, it is about the types of roofing we can service for your Shallotte home or business. Some of the roof types we take care of are asphalt shingles, metal roofing, tile roofing and flat roofing.
Shingles – Still the most common style of roofing material, shingles are cost-effective and available in an array of colors and styles.
Metal – Metal roofing doesn't even have to look like utilitarian metal roofing any longer, making it much more popular with residential homeowners now.
Tile – There is probably nothing as attractive in roofing than tile and it can last upwards of a century.
Flat – Affordable and practical, flat roofing doesn't just cover the top of your building, it can provide storage or even a place to house a rooftop garden.
Regardless of the style of roof you have, our team can provide you with the service you require. But we don't stop there.
We offer the service that you need but provide you with the quality of workmanship that you deserve. Make it a point to contact the premier choice in Shallotte roofing contractor services by calling us right now.
If you are looking for a Roofing Professional then please call 910-845-2255 or complete our