Superior Results From This New Hanover County Roofer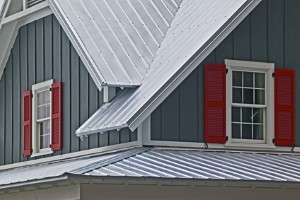 Picking just the right New Hanover County roofing contractor is a much easier task than you might think. That's because the obvious answer is right in front of you - The Roof Maker, Inc.
Since first launching the business in 2009, we have been proving to the local client base here in New Hanover County that we take this line of work seriously. Our roofing company does not settle for less than 100% satisfaction for every job we take on.
Finding Your Right Roofing
Aside from finding the right local New Hanover County roofer, you have to select the right type of roofing material. We offer a variety of roofing services, including addressing tasks for various types of roofing, like metal roofing.
Metal is a preferred roofing material because of its durability and longevity. For instance, as[halt shingles have a lifetime of approximately 12-20 years while metal can last 40-70 years, depending on the type of metal and the maintenance invested into it.
New options for this type of roofing system are as beautiful as they are durable. In fact, many metal selections replicate the look of another type of material and don't look much like metal, at all.
This option for your roofing material will also add value to your home. That makes metal roofing one of the smartest investments you can make for your most important investment, your home.
For roofing services for your New Hanover County home or business, give us a call. We will help you to better understand the material options that you have and select the one that is right for you.
If you are looking for a Roofing Professional then please call 910-845-2255 or complete our