The Roof Maker : Your Trusted St. James Roofing Contractor!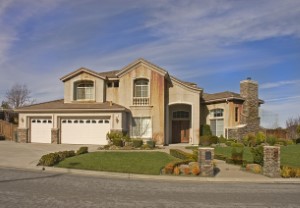 As a St. James homeowner, you are going to have to find the right roofing contractor to work with for your ongoing service needs. Ask around and locals here will tell you the name to trust is The Roof Maker, Inc.
The last thing that you want to do is end up with shoddy workmanship when it comes to the most essential component of your St. James home – your roofing system. We will provide you with material and craftsmanship that emphasize and promote longevity and peak performance.
Considering Flat Roofing
When people hear the term flat roofing they usually think about commercial building space. The truth of the matter is more St. James homeowners are opting for this style of rooftop and here are some of the reasons why:
Shingles are still the most commonly used, for both residential and commercial application, and here are a few reasons why:
From the materials used to the overall installation, flat roofs are one of the most economical choices. This is a great way to keep your home building project on track financially.
It can actually be functional. Many home or business owners use this space to house systems that are unsightly or that should avoid being damaged or tampered with, like the AC condenser.
The good news is that this type of roof is easy to work on. Or, if you do house something like your HVAC condenser here, the flat surface makes it easy and safe to service.
Can you say rooftop garden? This is the perfect way to add depth to your home by creating a space to enjoy like a rooftop garden
If you would like to install solar panels, a flat roof is the ideal roofing system to house them. Although you do not need a flat roof for these, it certainly looks better and is easier to install and maintain
Call on The Roof Maker, Inc. when you are in need of the best St. James roofing contractor around.
If you are looking for a Roofing Professional then please call 910-845-2255 or complete our