Premier Roofing Company in Oak Island, NC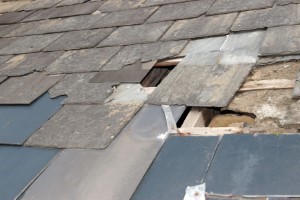 When it comes to your home, quality always matters. So, that means when it's time to choose an Oak Island roofing contractor, you need to call The Roof Maker, Inc.
Your home is your most important investment and your rooftop has the vital job of keeping it protected from the elements. Let our expert roofing company provide you with the service that you need in order to properly maintain the roofing system on your Oak Island home.
Know Your Roof Type
Every Oak Island residential or commercial building requires a rooftop. Determining which type is your job, with the assistance of a trained industry expert.
More consumers are opting for tile roofing and for a bunch of really good reasons:
When it comes to longevity, nothing surpasses tile roofing. When properly maintained, this type of roofing system and material can last up to 100 years.
To most consumers, this is the most attractive roofing material option. It comes in a variety of shapes such as fluted, flat or curved. All of which provide enhanced visual aesthetics.
Although quite heavy, this is what helps with durability and longevity. However, individual tiles are not as easy to break as the popular misconception would lead you to believe.
You will never have to worry about rot or insect damage with this type of material
Most homeowners also appreciate that this type of roofing system is more energy-efficient. That means you can save money on your monthly utility expenses. Plus, you can also feel good about taking strides to make your household more Eco-friendly
The next time that you find yourself in need of an Oak Island roofer, make the wise choice to contact us. We will provide you with the best in materials and craftsmanship, in order to deliver superior results.
If you are looking for a Roofing Professional then please call 910-845-2255 or complete our